Il nostro server: [ITA] Banshee Test Server
Stato:

ONLINE
Versione DCS:
2.5.3.21708
Versione SimpleRadio:
1.5.3.5
(clients must be on 1.5.3.1 or newer)
Piloti in volo in questo momento:
5
Totale Piloti nei cieli BSE:
17
(player univoci)
Ore di volo totali:
35.79
Top 20 - Autumn season 2018
| Posizione | Pilota | Kill/Death | Unità di terra | Aeroplani | Navi | Tempo di volo |
| --- | --- | --- | --- | --- | --- | --- |
| 1 | Tray | 33.33 | 92 | 8 | 0 | 5.22 |
| 2 | Zema | 0 | 52 | 2 | 0 | 3.5 |
| 3 | Greyhunter147 | 7.33 | 30 | 14 | 0 | 6.56 |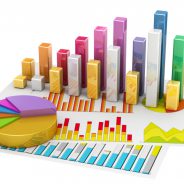 Dear All, We've migrated the whole server setup and config on a fresh new installed ( different ) operating system, and unfortunately also this test give to us a no-go results! We're now trying to leave the server running for a couple of days without the old statistics file, that was filled with a total of 1735 Pilots statistics,  6400 Flight Hours,  and a huge count of 321800 lines of code! Based on the results of these tests, the scheduled seasons tournament may change, switching to a monthly statistics report, instead of...
read more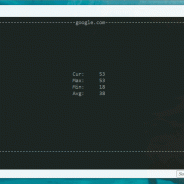 UPDATE: Ping restriction test is now OVER! Our server is now back open (almost) to everyone. Unfortunately makes multiple crash also under this strict PING test conduct in the past days. We've collected some data, and we set the new PING limits to 250 ms, most likely the definitive value! For the server crash, unfortunately, seams we have to wait the release of form EagleDynamics of the Dedicated Server Build, that is planned for this Autumn ( now 😀 )! The actually way to create a multiplayer server is run a FULL Client of DCS World and...
read more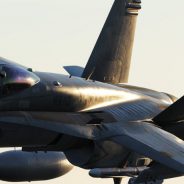 Greetings Aviators! Il server tutto italiano targato Banshee e la TEST Season che abbiamo inaugurato con esso sono la dimostrazione che, tutto sommato, anche questa volta ci avevamo preso 😀  Come facciamo a dirlo? Beh i Numeri parlano chiaro: Un server che mostra un'affluenza e una fidelizzazione dei giocatori fuori dal comune per un server di questo tipo. Ma è ora di cominciare a far sul serio, la TEST Season finirà il 22 Settembre! Inizierà dunque una rotazione basata su 4 stagioni, al termine delle quali verranno pubblicati i...
read more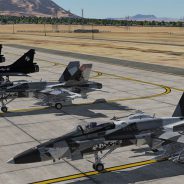 È con immenso orgoglio che inauguro la sezione DCS, annunciando l'ufficiale inizio delle operazioni Banshee nei cieli di DCS, uno dei migliori simulatori di volo attualmente in commercio. Un'Elite di uomini accuratamente selezionata tra i reparti psichiatrici di tutto il paese, bar e bettole di ogni genere, il meglio del peggio, è ora riunito per seminare il panico lungo la catena montuosa del Caucaso, nelle valli e le gole del Nevada, e più in la qualche incursione anche nel territorio del Golfo Persico! Ovviamente non potevamo...
read more