If you have an Amazon Prime account, please subscribe
Shaka Twitch
channel to help us maintain the server.
It's totally free for you when linking Twitch and Amazon Prime! Remeber to renew each month the subscription!
Our main server, open for everyone:
[ITA] Banshee | PersianConquest PvE | Live Map&Stats
Running DCS Version:
2.5.6.45915
Simple Radio Version:
1.7.7.0
(clients must be on 1.6.0 or newer)
Pilots in flight right now:
8
Pilots flown our server:
622
(unique player)
Total flight hours:
2260.43
Live Map
Last Update: Apr 07, 2020, 16:27:00
Current Weather & Time
Wind direction is:
320
° Speed:
8
Kts. Turbulence:
4
Kts.
Temperature is:
31
°C Dewpoint:
13
°C.
Visibility:
10,000+
Category:
VFR
.
METAR Update:
11:00:00
Zulu.
In-Game Time:
16:30
.
Top 20 - V3 Season #1 2020
We're sorry, statistics are currently unavailable.
Due to a DCS Bugs already known to Eagle Dynamics, all statistics here on our website as well as the in game report, are totally wrong.
We can't make a fix unfortunately from our side, and we need to wait ED fix it. So wee need to wait two more weeks!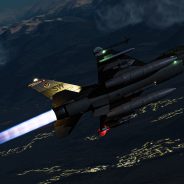 UPDATE #1 We're happy to share with you UPDATE #1 of OB 2.5.6 and our server status.Working close to our Server Rent Partner ( on of the most reliable on EU and worldwide ) we've identified and resolved the problem afflicting our server, when more then 10/15 player join it. After this repairs we've managed without any lags reported more then 30 players flying, and an average of 20 during all evening. Focusing on restoring our PersianConquest, we've made a fine touch of our script, and thanks to an update made by the...
read more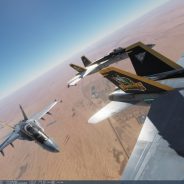 Dear All,We're proud to announce the V3 release of our popular Persian Conquest server! This is a big milestone for our server and we decided also to start from scratch the Stats page, opening the #1 2020 Season!Before forget everything from the past, some memorable data of past season are 10848 flighthours burned by 1479 unique players! This are an amazing result and we're happy to see that you enjoy our works, this kind of result stimolate us to improve our server day by day! Let's now move on some new feature that...
read more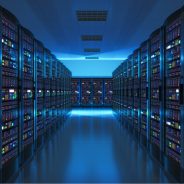 Dear pilots, After the last OpenBeta seams there is a new problem populating server list for clients. In particular, it looks like the server is "view-able" only for a short time after it's reboot, and for a persistent server like ours with a life span of 6 hours, it's a big problem!Until ED fix this (another) annoying problem, you can connect to our server using CONNECT BY IP function and use the address below ( please note only port number is different ) [ITA] Banshee | PersianConquest PvE | Live...
read more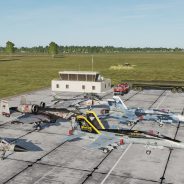 Avevamo già da tempo inaugurato la sezione DCS all'interno del Clan, e siamo stati più che felici di accogliere le nuove leve che nel tempo, incuriosite dallo stile Banshee, sono entrate in famiglia. A essere onesto, non mi aspettavo neanche un'adesione così ampia, eppure, siamo diventati un bel gruppetto, che ci ha portato oggi ad aprire ufficialmente il primo squadrone di volo del Clan Banshee, operante su DCS, da cui ovviamente abbiamo preso ispirazione per il nome. Puntavamo al 69 per gli ovvi riferimenti che il numero porta...
read more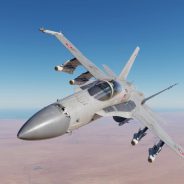 Dear all, We are continuing working on our DCS server to improve the overall server stability and expand the flying experience with new mission and control operation. To collect more useful data we've moved our server to the OpenBeta release, you can download it as new standalone installation or "switch" build if you are using DCS Steam Edition. We don't know how long this test will last, so we would like all of you to join US on OpenBeta, and will keep you updated in case we change the branch. Thanks, Enjoy...
read more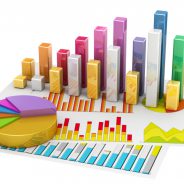 Dear All, We've migrated the whole server setup and config on a fresh new installed ( different ) operating system, and unfortunately also this test give to us a no-go results! We're now trying to leave the server running for a couple of days without the old statistics file, that was filled with a total of 1735 Pilots statistics,  6400 Flight Hours,  and a huge count of 321800 lines of code! Based on the results of these tests, the scheduled seasons tournament may change, switching to a monthly statistics report, instead of...
read more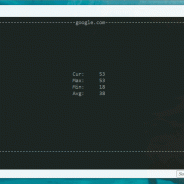 UPDATE: Ping restriction test is now OVER! Our server is now back open (almost) to everyone. Unfortunately makes multiple crash also under this strict PING test conduct in the past days. We've collected some data, and we set the new PING limits to 250 ms, most likely the definitive value! For the server crash, unfortunately, seams we have to wait the release of form EagleDynamics of the Dedicated Server Build, that is planned for this Autumn ( now 😀 )! The actually way to create a multiplayer server is run a FULL Client of DCS World and...
read more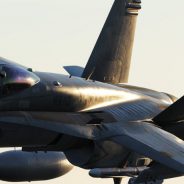 Greetings Aviators! Il server tutto italiano targato Banshee e la TEST Season che abbiamo inaugurato con esso sono la dimostrazione che, tutto sommato, anche questa volta ci avevamo preso 😀  Come facciamo a dirlo? Beh i Numeri parlano chiaro: Un server che mostra un'affluenza e una fidelizzazione dei giocatori fuori dal comune per un server di questo tipo. Ma è ora di cominciare a far sul serio, la TEST Season finirà il 22 Settembre! Inizierà dunque una rotazione basata su 4 stagioni, al termine delle quali verranno pubblicati i...
read more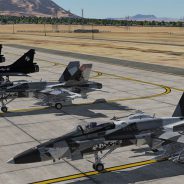 È con immenso orgoglio che inauguro la sezione DCS, annunciando l'ufficiale inizio delle operazioni Banshee nei cieli di DCS, uno dei migliori simulatori di volo attualmente in commercio. Un'Elite di uomini accuratamente selezionata tra i reparti psichiatrici di tutto il paese, bar e bettole di ogni genere, il meglio del peggio, è ora riunito per seminare il panico lungo la catena montuosa del Caucaso, nelle valli e le gole del Nevada, e più in la qualche incursione anche nel territorio del Golfo Persico! Ovviamente non potevamo...
read more